Refinery
A downloadable game for Windows, macOS, and Linux
Nineteen-year-old artist Kouro Tomomi is bored and restless. She's tired of life in her small, slow-moving Hokkaido hometown. But her plans to study at a prestigious art college and break into the architectural and landscape design field were sidelined by a rude shock that impacted her on both a mental and physical level. Treading the worn path of routine at her parents' house and her part-time job at a local home and gardening store, she feels frozen in place, trapped—that it's still too early for anyone to buy her services landscaping is not helping.
But then one day early in May, a strange young man calling himself Kuro Daiya comes to Tomomi's workplace. Everything from his hair to his beloved motorcycle stands out a mile in this town. And early in the season though it may be, he has his heart set on setting up a garden for his new house—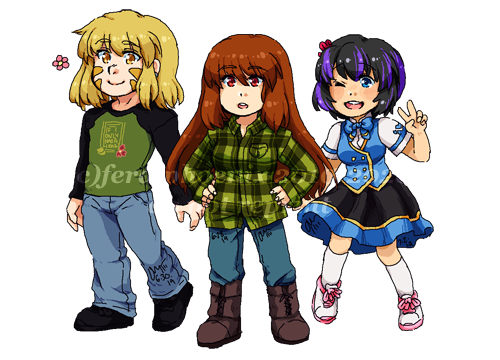 ---
Refinery is a kinetic NVL, meaning that it has one story path and no choices; there are unlockable extra features once the main story is completed.
The main story has a focus on female/male friendship and mental illness recovery instead of romance, but the unlockable side stories do involve F/F romance.
Landscape OP/ED themes ("blooming", "bellflower") composed by 3x3holic.
Grand ending theme ("Turn That Dream") used with permission from ryuryu. The track is available for purchase on the album Vibgyor.

Install instructions
Download the file corresponding to your computer's operating system, unzip the file, and look through the readme files before clicking on the exe.